Bundanoon Makers Listing: Submission #6
The
View
page displays a submission's general information and data.
Watch video
Submission information

Submission Number: 6

Submission ID: 756

Submission UUID: 0d84fb54-d70e-457e-aa1a-e9199688ec10

Created: Sat, 04/18/2020 - 12:57

Completed: Sat, 04/18/2020 - 12:59

Changed: Mon, 04/27/2020 - 19:20

Remote IP address: 124.168.34.192

Language: English

Is draft: No
MO RESIN Sandrine Decronumbourg
100% designed and crafted in Moss Vale in the Southern Highlands, our range of jewellery is very eye-catching and comfortable to wear as they are very light. They are made of resin with insertion of gold/silver leaf. Some collections also insert part of art works. French-Australian Mo's paintings, and Aboriginal art from all over Australia. We are very proud to pay royalties to each artist for every sale.
No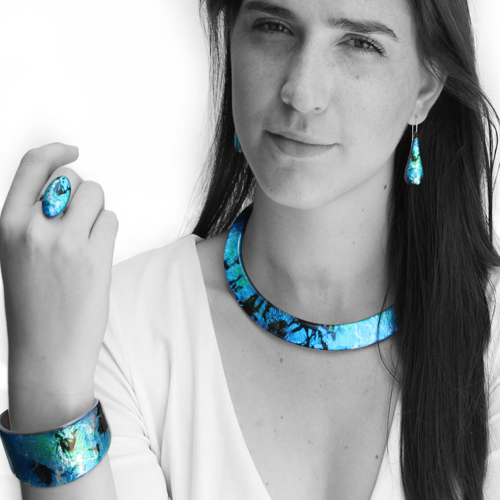 https://www.mo-resin.com.au/
https://www.facebook.com/MoResinHandmadeinAustralia/
https://www.instagram.com/moresinaustralia/
{Empty}