Bundanoon Market is a fabulously friendly local market held on the 1st Sunday of the month in the grounds and hall of Bundanoon Public School, and the 3rd Sunday of the month at the Bundanoon Soldiers' Memorial Hall. The market is crammed with arts, crafts and music, fresh local produce, breads, eggs and honey, plus a glorious selection of homemade cakes, jams, chutneys and sauces.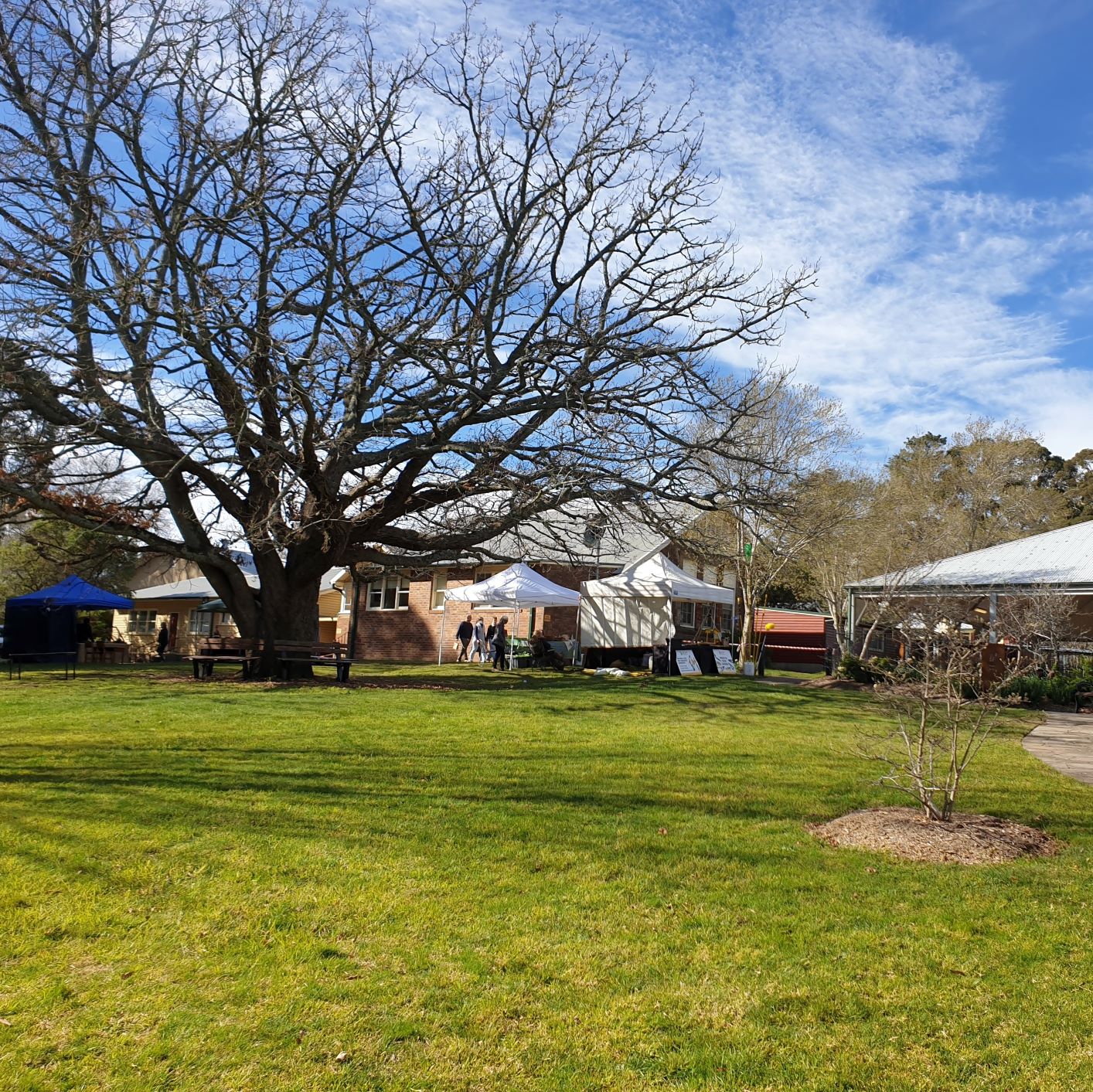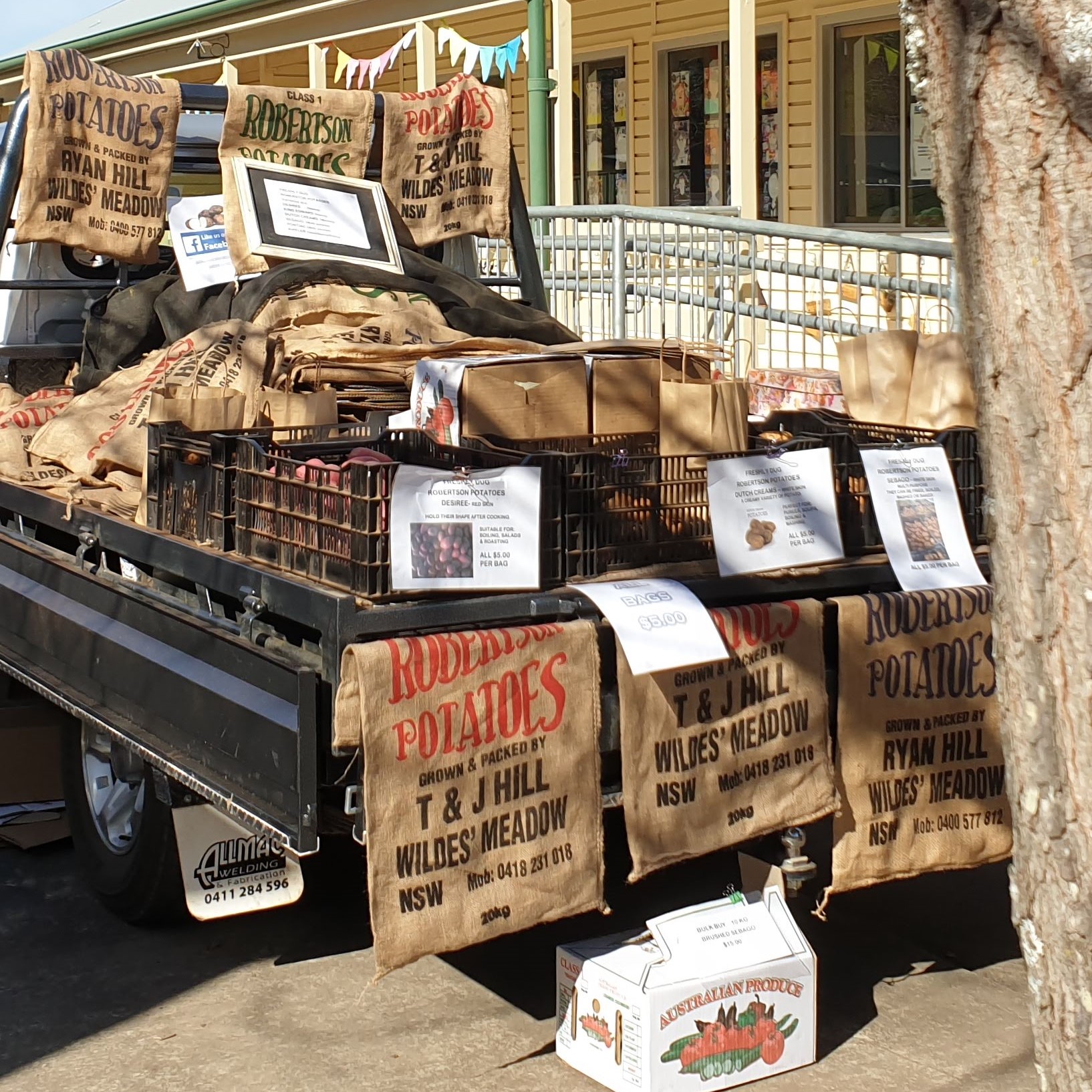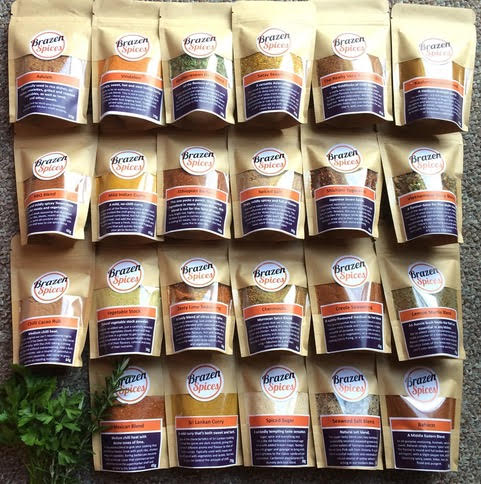 Our delicious food stalls serve up fare with an international flavour, including a range of take-home meals, and of course we have a coffee van for your morning caffeine hit!
Our craft stalls offer something for everyone, including:
knitted goods
woodwork
forged items 
clothing
paintings
hand-made cards
ceramics
jewellery, including fine silver and beaded gemstones
natural skincare products, hand-made soaps and herbal balms
natural cleaning products and oils.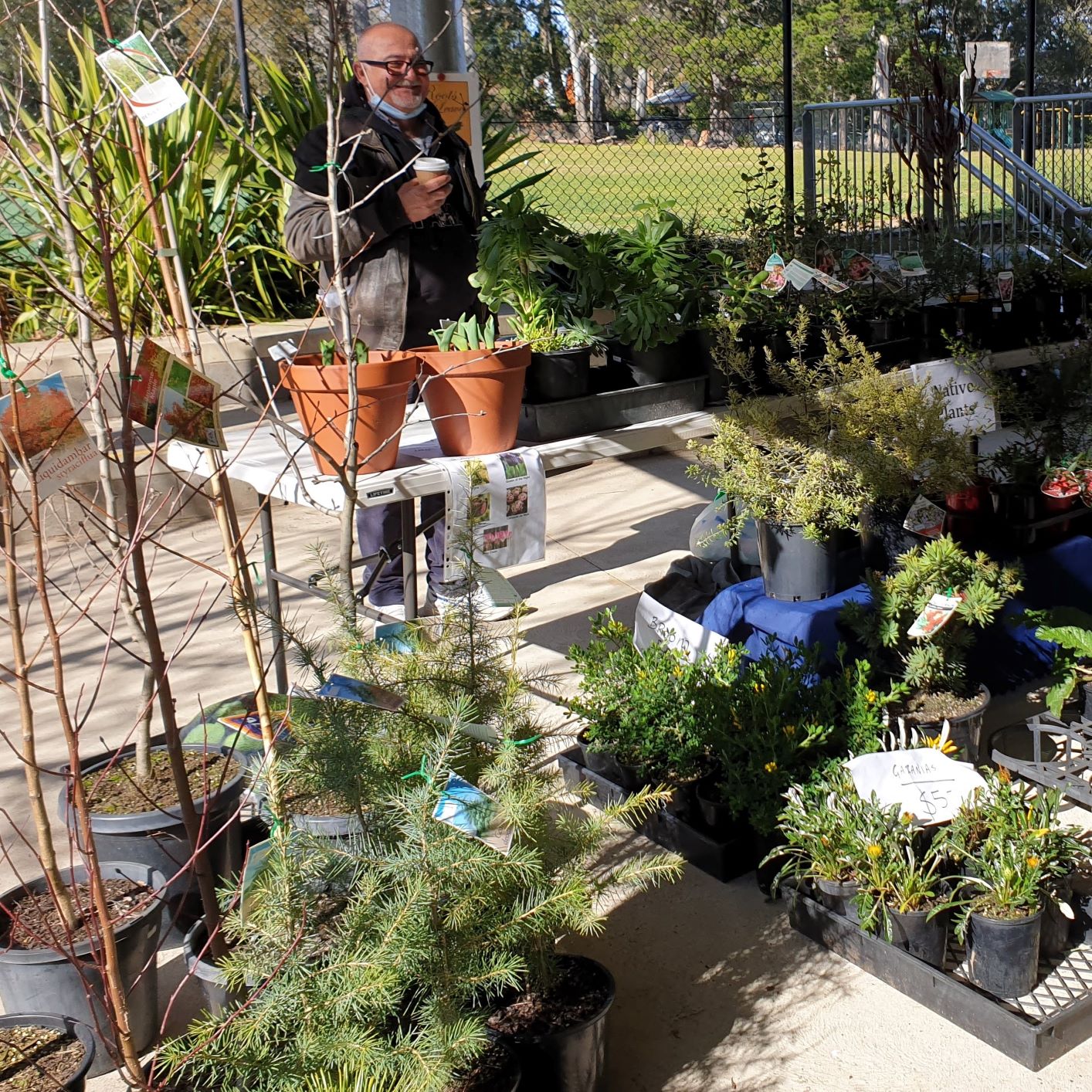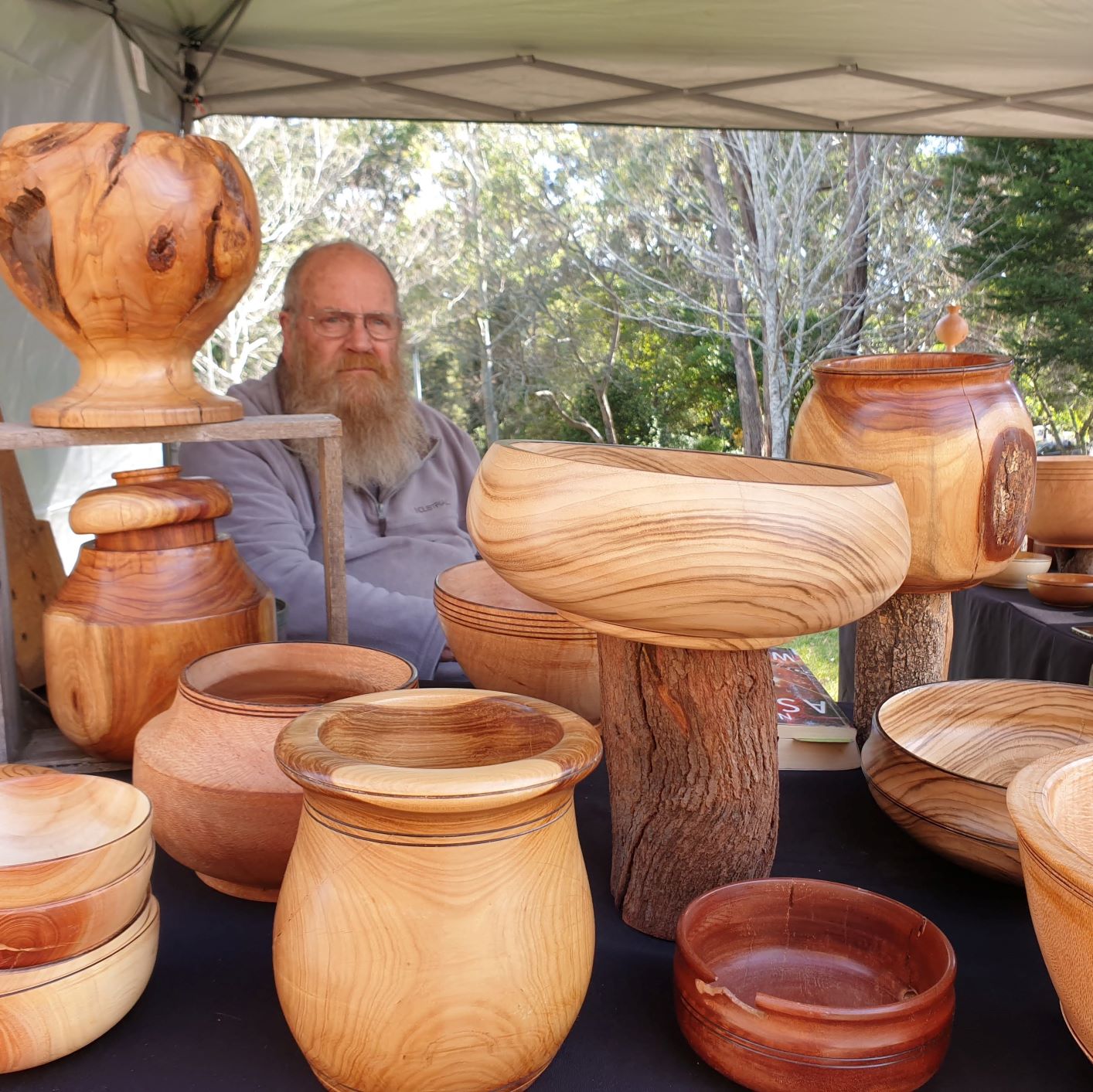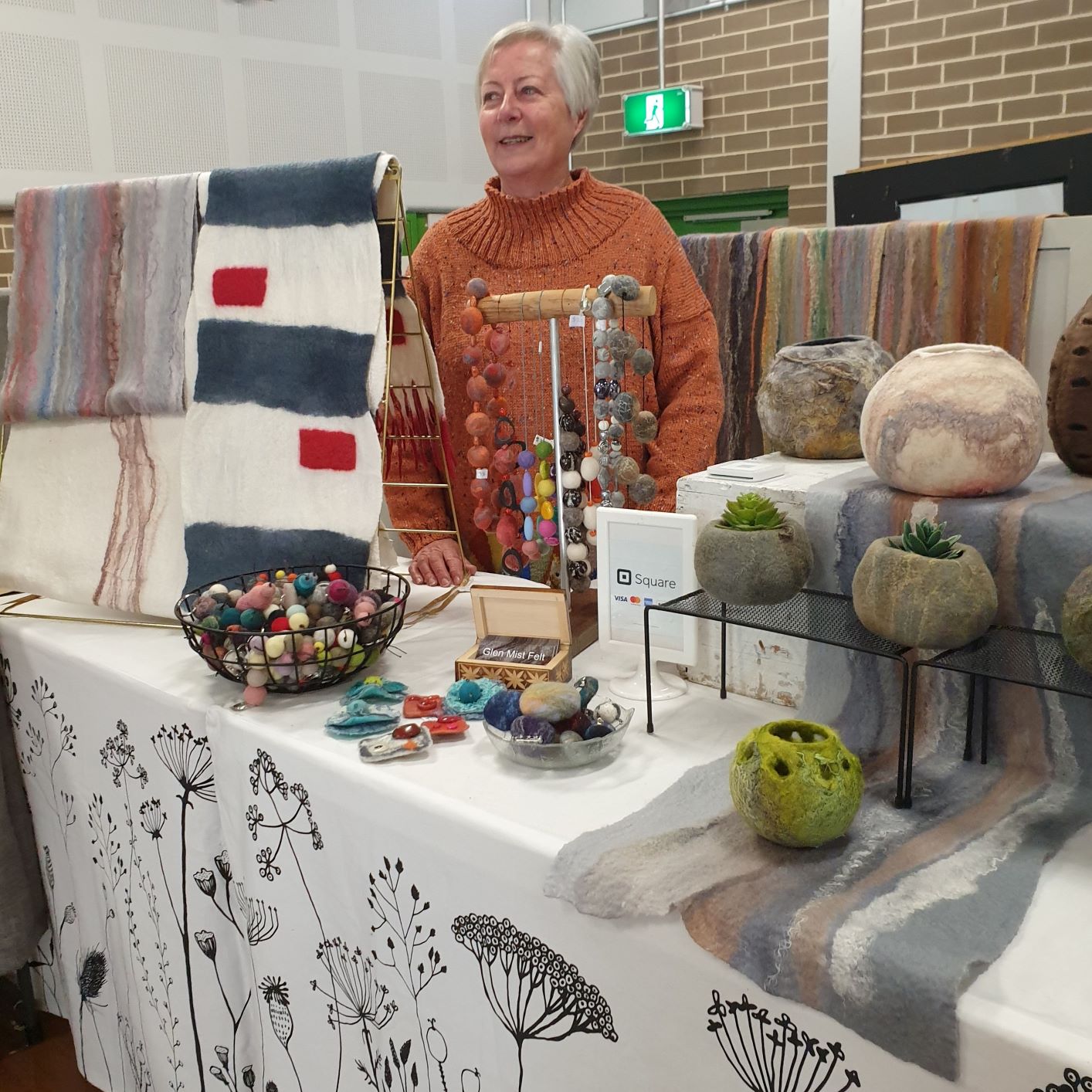 We also have Whimsy and What-nots on the Green, where you can find pre-loved antiques, collectibles, clothing, books and other treasures.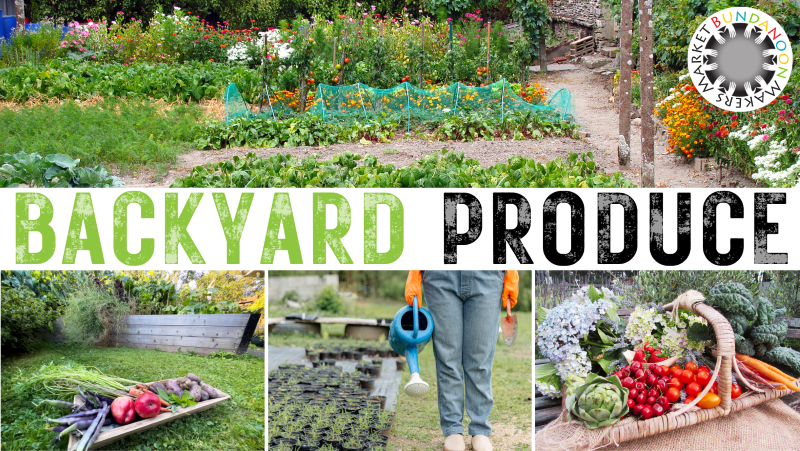 Backyard Produce
Backyard Produce is a new initiative that allows small-time growers, from kids to seniors, to sell what they grow and harvest at home. This could be herbs and flowers, seedlings, veggies or fruit. Everyone is invited to sell their produce at the market, no matter how small or large your harvest – from as little as a few pumpkins to an oversupply of zucchinis.
There is no set stall fee. We will supply the space in the supper room, along with tables, tablecloths and baskets. In return, we will take a small percentage of whatever you earn. 
This initiative will give everyone in our community the chance to buy and benefit from fresh, local produce, while growers can earn a little money too.
Backyard Produce will operate on an honesty system. Its aim is to help supply our community with fresh produce  – and provide an incentive to get into that veggie patch. To book a space please contact contact us.
Young makers 
Kids and teens are welcome to join the market and sell their own handmade products. We have a reduced stall rate for our young makers, as we like to encourage them to get creative and hone their skills. If your child would like to run a stall, please contact us.