Bundanoon Makers Listing: Submission #27
The
View
page displays a submission's general information and data.
Watch video
Submission information

Submission Number: 27

Submission ID: 779

Submission UUID: 9741eb44-30c0-4997-b6e7-0c67559caac1

Created: Tue, 05/05/2020 - 20:14

Completed: Tue, 05/05/2020 - 20:18

Changed: Tue, 06/09/2020 - 10:06

Remote IP address: 49.179.130.178

Language: English

Is draft: No
Brazen Spices
At Brazen Spices you will find mouth-watering spice blends made from scratch, in small batches so the blends are always made fresh. I dry the fresh ingredients and only use whole spices. That way the flavour is at its best every time you buy a pouch of Brazen Spice. There are flavours from all around the world. Four different curries to choose from, spiced salts, drinking chocolate to die for (well for me anyways, its a nice warm hug in a mug with the cooler weather), and many other rubs and seasonings.
I do all of the hard work so you can create delicious meals at home with the least amount of fuss and stress. Always an emphasis on fresh, authentic blends with as much Australian content as one can get with spices.
Free delivery in the Highlands (if your order is below $20 please shoot me a message and we can arrange alternative ordering so you don't get charged postage).
Yes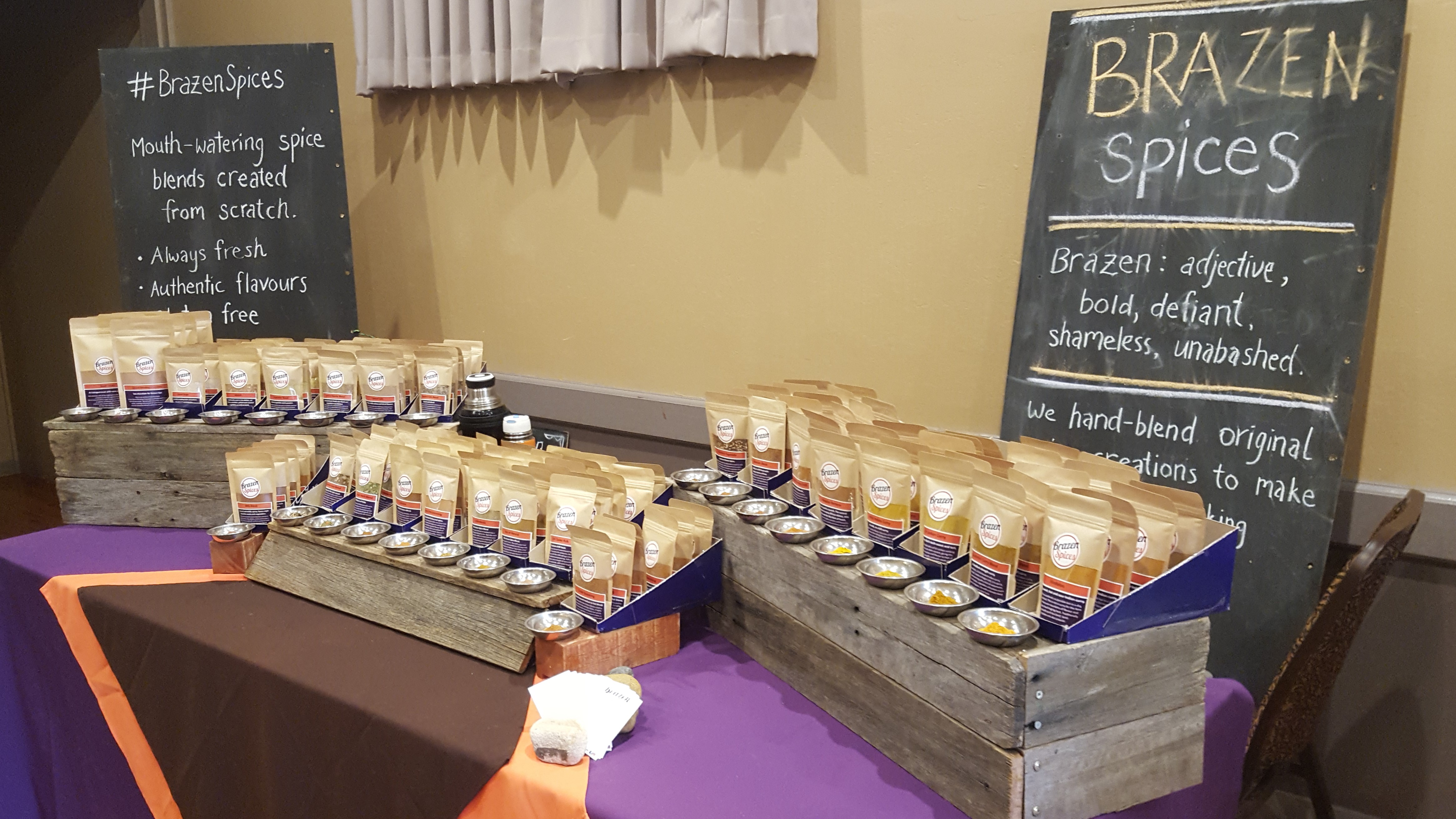 {Empty}
{Empty}
{Empty}